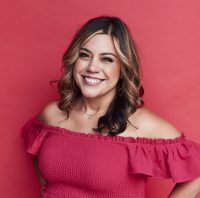 Press Release
For immediate release: December 9, 2022
Event Production Services is very excited to announce Michaelyne Escobar as our newest team member! She comes on board as our Senior Producer / Director of Private Events. Michaelyne will oversee all sales and production for private events and as Senior Producer for corporate conferences, tradeshows, incentive programs, product launches, festivals, and meetings.
Michaelyne brings over 17 years of experience in live event production, project management, sales, and client relations to EPS. As a native Austinite, she began her career at Advanced Micro Devices (AMD) and then George P. Johnson (GPJ), leading her teams on the AMD and IBM accounts. Michaelyne followed her passion for live music and helped pioneer Private Events for ACL Live at the Moody Theater and 3TEN ACL Live as Director of Events. Michaelyne led her team in executing over 1,000+ events ranging from clients such as Viacom, Paramount, American Express, Red Bull, Tito's Handmade Vodka, iTunes, Billboard, Rolling Stone Magazine, Spotify, Cirrus Logic, AMD, and Yeti (and many more!). Her love for local non-profits and the Austin community helped Michaelyne launch the non-profit hybrid gala and concert model. This program has brought millions back to the Austin non-profit community for clients such as Mack, Jack, and McConaughey, Andy Roddick Foundation, and Save Muny.⁠ Her most recent endeavor led her into sponsorship sales for festivals such as Something in the Water, Fantastic Fest, and Pharrell Williams DE&I Business Forum, Mighty Dream. Michaelyne brings unparalleled experience, excitement, and enthusiasm to every event!
For more information, contact Event Production Services at 512-828-7551 or contacteps@epstx.net