Sept. 14, 2016
FOR IMMEDIATE RELEASE
Contact: Jeff Miller, Founder and Executive Producer, Event Production Services
contacteps@epstx.net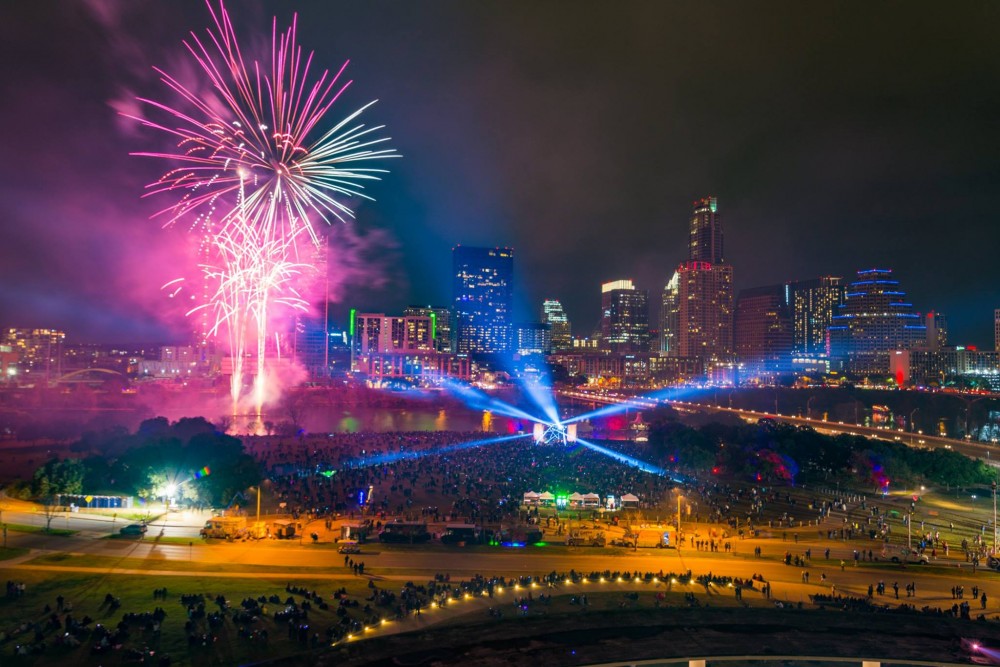 The City of Austin's annual New Year's Eve event, Austin's New Year's (ANY) Celebration will return to the Vic Mathias Shores on Saturday December 31st, 2016.
The City has selected Austin based Event Production Services (EPS), the production company behind KGSR's Blues on the Green and many of Austin's most popular events, produce ANY through 2019. EPS looks forward to building on the success of last year's family-friendly event which attracted an estimated 20,000 attendees with live music from 15 local and regional bands, food trucks, art, and other attractions. "Our goal is to grow the event with key sponsor partners to include even more music, art and high quality programming that appeals to all Austinites," said Miller
Located on the edge of Lady Bird Lake, The ANY event is a day-long festival that offers a picture perfect opportunity to welcome the year ahead.
"The big stage with the water, the bridge and the glowing city skyline is a beautiful postcard on any night, especially during a concert when the fireworks show begins. It's a very special space to do a show," Miller said.
Headlining acts for this year's ANY celebration will be officially announced in mid-November.
For information about sponsorships and additional event details contact EPS at: contacteps@epstx.net
###
About EPS
EVENT PRODUCTION SERVICES (EPS) is a nationwide event production management company based in Austin, Texas. EPS offers turnkey services in Event and Festival Production, Talent Buying, Event Planning, Concert Production, Vendor Management, Permitting, Mapping, Consultation and much more. Our experienced Event Team will work with you to ensure your event is a complete success on every level.
EPS specializes in outdoor music festivals, concerts and food/wine events, with satellite offices in in Chicago, Denver, and New York City.
In addition to event management services, EPS now provides a multitude of staging, lighting, audio & video solutions.
EPS current clients include:
• KGSR'S BLUES ON THE GREEN – AUSTIN TEXAS • AUSTIN ICE CREAM FESTIVAL• CARROLLTON FESTIVAL AT THE SWITCHYARD – CARROLLTON TEXAS • ACL LIVE – AUSTIN TEXAS • MATHIS CULTURAL FREEDOM FEST – MATHIS TEXAS • SOUNDCHECK ON SECOND STREET – AUSTIN TEXAS • POCO FEST – PORT O'CONNOR TEXAS • AUSTIN ICE CREAM FESTIAL – AUSTIN TEXAS
"LET EPS DO THE HEAVY LIFTING!"