This March Event Production Services (EPS) turns TEN years old!!!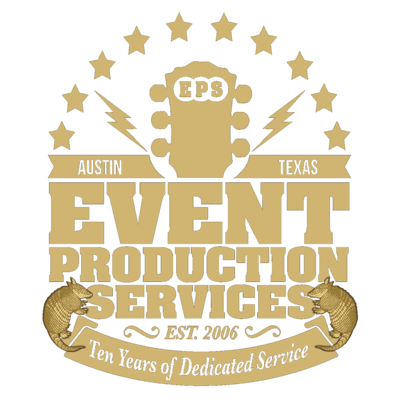 Since our formation, EPS has produced countless festivals, concerts and various events, all with the same passion and commitment we started with. That's because the people behind the events care, and have fun producing events at the highest level possible. And with the same pride and teamwork as if it was our own. Over the past TEN years we have cultivated a work environment of collaborative teamwork and a brotherhood with our event staff and third party vendors not common in this business. That difference makes us stand apart from our competition. And we couldn't be prouder of our team for the amazing effort they put into each event. With a smile and a genuine desire to deliver great events for our clients.
Throughout the summer we will celebrate EPS @ TEN, and we will be be offering various service discounts, contests for concert photography featuring Jeff Harris and Maggie Boyd, as well as freebies like t-shirts, koozies and stickers emblazoned with our 10th anniversary logo.
More info coming soon!